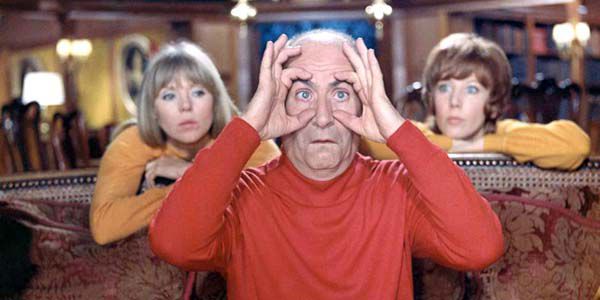 Exhibition until August 21, 2022 at the Congresses and Festivals Palace of Cannes, 1 Croisette boulevard, 06400 Cannes, daily open (2pm - 10pm), phone : 04.93.39.01.01
The picture ephemeral Museum speaks about the Louis de Funes career an actor who has succeeded on several decades performing in anger, greed, cowardice and some others ugly feelings for underlining the comedy. His career is also the rising of an unknown people until the star system and the way from the ugly years of the nazi occupation to the consumption society of the 1960's with his famous totems like cars, design and contemporary objects. The exhibition doesn't follow a chronology but highlights some topics like de Funes way of playing, his relationship with the star system and also with the fikm director Gérard Oury, the policemen. The first de Funes comedy teacher was his own mother Eleonor he watched her attitude when she was exasperated by his jokes. Louis de Funes doesn't earn early a lot of money and must do several kind of job including playing piano but everything ends during the 1950's when he meets the Branquignols and perform in "La traversée de Paris" (1956) with Gabin and Bourvil. In this movie he builds his own character a coward with the powerful (Gabin) and ruthless with the weak (Bourvil). Louis de Funes finds his inspiration inside the Pantalon character belonging to the Italian Comedia Dell Arte who is a man performing in many feelings with energy. With the Fantomas serial and "Oscar" he introduces in a pop esthetics with a set becoming a showroom of the 1960's design. Louis de Funès eclipse all the actors and will do four french movies masterpieces with him "Le Corniaud", "La grande vadrouille", "La folie des grandeurs", "Les aventures de Rabbi Jacob" in which he will break the racism better than a speech. He follows the will to make another movie with Oury names "Le crocodile" about dictatorship who are important in Europe during the 1970's (Greece, Spain, Portugal and communist world) but a heart attack breakes this goal. Louis de Funes stays famous abroad including the communist world an he becomes to be in United - States when "Les aventures de Rabbi Jacob" was nominated for the 1975 Golden Globes. After his heart attack he decides to perform in a more peaceful comedy and giving their chance to new actors (Coluche, The Splendid). Louis de Funes imposes his own style and succeeds to seduce outside like a letter written by the film director François Truffaut prove it after "Le Corniaud" screening in a theater of Nice.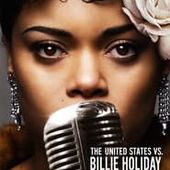 The United States vs Billie Holiday - artetcinemas.over-blog.com
Movie directed by : Lee Daniels, Writing credits : Susan Lori Parks, Johann hari (based on his book "Chosing the scream, the first and last days of the war on drugs"), produced by : Jordan Fudge ...
https://artetcinemas.over-blog.com/2022/01/the-united-states-vs-billie-holiday.html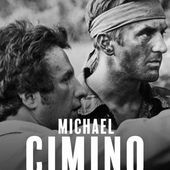 Michaël Cimino, God bless America - artetcinemas.over-blog.com
Documentary directed by : Jean - Baptiste Thoret, writing credits : Jean - Baptiste Thoret, Marc Olry, produced by : Richard Franck, Christophe Gougeon, le syndicat des distributeurs indépendants ...
https://artetcinemas.over-blog.com/2022/05/michael-cimino-god-bless-america.html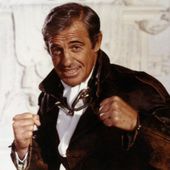 Jean - Paul Belmondo, the magnificent - artetcinemas.over-blog.com
Exhibition at the Hotel Cap Eden Roc, 165 - 167 John Fitzgerald Kennedy boulevard, 06000 Antibes, until October, admission free. The famous French weekly "Paris Match" has built ten years ago with ...
https://artetcinemas.over-blog.com/2022/06/jean-paul-belmondo-the-magnificent.html
Bienvenue sur Cannes.com : infos pratiques et démarches de la Mairie, événements, actualités, découverte de Cannes...
Pour être informé des derniers articles, inscrivez vous :