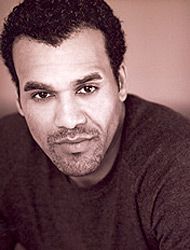 Feature movie written and directed by Christine Rodriguez, produced by : Christine Rodriguez, Black Wealth Media (Black Ink Mentorship program), les productions la Tigresse, Black and Black films, the Government of Canada, cinematography : Laura Torres, wardrobe : Nalo Sayini Bruce, music : Giovani Arteaga Valdès and his band, cast : Danny Blanco Hall, Eric Caissie, David Chiozzese, Abena Bentley, Katherine Sideris, Daniel Loyer, ..., 15mn. 51s., (2022).
The Christine Rodriguez movie deals with an occulted community inside the canadian society the African Cuban living in Montreal trying to integrate themselves in spite of the fact they stay far from their homeland. Before 1959 this community was victim of racism and after that the situation has rises up but economically it isn't the same. Manolo performs by the actor Danny Blanco Hall known for his performance in "Reddick" (2013) live alone in a communauty home far from his family. He works as waiter in a restaurant and his boss gives him uggly jobs like cleaning toilets and insults him all the time. Inside this community home he discovers a piano and decides to play for moving out his daily life before being disturb by Jean. A friendship builds between the both when Manolo understand that music helps Jean during the illness of his wife. "Fuego" show us that multicultural society owns many positive things in spite of speeches or cliches. The film director Christine Rodriguez finds the inspiration in their own story and everybody waits her next short "A Dios" about the jazz singer Rainee Lee.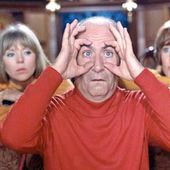 Louis de Funes, the exhibition - artetcinemas.over-blog.com
Exhibition until August 21, 2022 at the Congresses and Festivals Palace of Cannes, 1 Croisette boulevard, 06400 Cannes, daily open (2pm - 10pm), phone : 04.93.39.01.01 The picture ephemeral Museum ...
https://artetcinemas.over-blog.com/2022/07/louis-de-funes-the-exhibition.html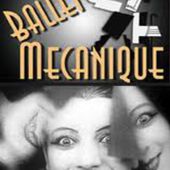 Fernand Léger and the cinema - artetcinemas.over-blog.com
Exhibition at the National Fernand Léger Museum until September 19, 2022, Val de Pôme way, 06410 Biot, daily open except Tuesdays (10am - 6pm), phone : 04.92.91.50.20, ticket full price : 7, 50 ...
https://artetcinemas.over-blog.com/2022/07/fernand-leger-and-the-cinema.html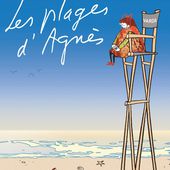 Agnès Varda, beaches, huts and shells - artetcinemas.over-blog.com
Exhibitions until November 20, 2022 at the Malmaison, La Croisette 47, 06400 Cannes, daily open (10am - 7pm), phone : 04.97.06.45.21, ticket full price : 6€, and Villa Domergue, 15 impasse Fiesol...
https://artetcinemas.over-blog.com/2022/07/agnes-varda-beaches-huts-and-shells.html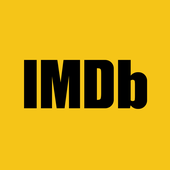 IMDb: Ratings, Reviews, and Where to Watch the Best Movies & TV Shows
IMDb is the world's most popular and authoritative source for movie, TV and celebrity content. Find ratings and reviews for the newest movie and TV shows. Get personalized recommendations, and learn
Pour être informé des derniers articles, inscrivez vous :