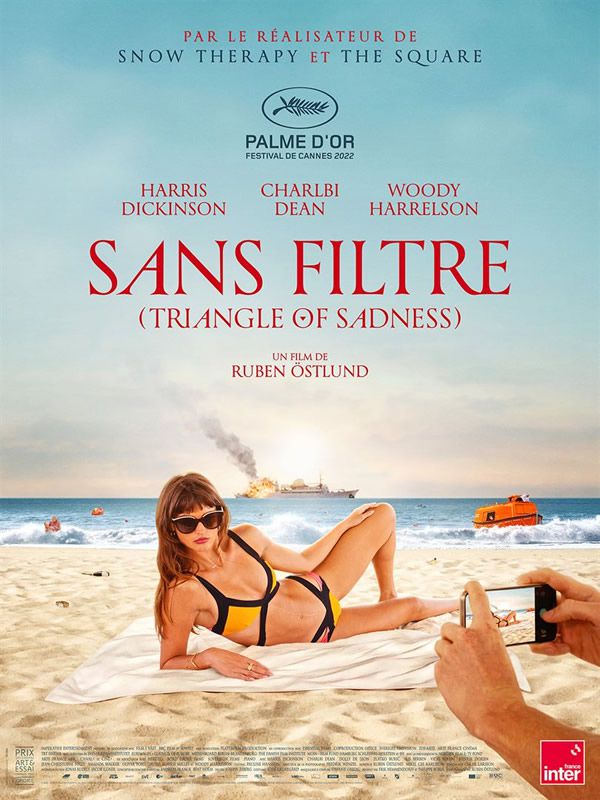 Comedy, directed by : Ruben Östlund, writing credits : Ruben Östlund, produced by : 30West, Arte France Cinema, BBC Films, Bord Cadre Films, Coproduction Office, Film I Wäst, Heretic, Imperative entertainment, Piano Films, Plattform Produktion, Sovereign Films, Sveriges Television, Swedish Film Institute, SF Studios, BAC Films (distribution), cinematography by : Frederik Wenzel, music by : n / a, film editing : MIkel Cee Carlson, Ruben Östlund, cast : Harris Dickinson, Charlbi Dean, Zlatko Buric, Woody Harrelson, ..., 149mn, (2022).
The film director and script writer Ruben Östlund receives a second golden palm after the first he owns in 2017 for "The Square". This award looks like a new birth for the Swedish film making because other Swedishes wins prices like the script writer Tarik Saleh, the actress Zar Amir Ebrahimi and the film director Ali Abbasi. Ruben Östlund follows the same way of doing inside all of his movies. He depicts a background by puting in a disturbing element until the background distroying and analyzes the result like a scientist does. Ruben Östlund has already done like that with "Snow Therapy" and "The Square" before speaking about geeks in fashion. Everything begins when two mannequins Carl and Yaya gives answers to a journalist about fashion world including sexual harassements and low wages. They move for having dinner in a restaurant but when the bill arrives a big fight happen between them for knowing who will pay. Ruben Östlund deals with gender stereotypes in which women should be cute and men should pay. Carl and Yaya spend all their time surfing on the web with their followers and they will discover a new world when they receive an invitation for going on a cruise.
The beginning seems to be amazing because Carl and Yaya moves among rich people like a russian, his wife and his mistress, an old woman, an english couple and a man who has sold his business. The captain of the boat stays inside his room drinking a lot and he doesn't speaks with anybody. One evening he must participates to a dinner and begins a funny discussion with the russian because he is an American marxist leading a yatch and the russian coming from a former communist country is a capitalist. A big storm happens during the discussion and all the people except the captain and the russian vomit in the dinner room. It's like a film who begins with "Love boat" the famous 1970's tv serie and ends with Marco Ferreri or may be the Monthy Python. Östlund uses his camera for making the critics of the famous people. The boat sinks and some cruise guests succeeds to find a safe place in an isolated island. On the island the parts are twisted. The poors takes the control of the situation because they know how to survive. "The triangle of sadness" belongs to a trilogy with "Snow Therapy" and "The Square" about Western men and beyond the feminists speeches against men the film director analyzes our modern societies.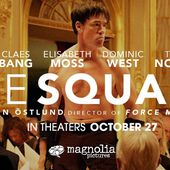 The Square (movie) - artetcinemas.over-blog.com
Directed by : Ruben Ostlund, writing credits : Ruben Ostlund, cast : Claes Bang, Elizabeth Moss, Dominic West, Terry Notary, Christopher Laesso, Marina Schiptjenko, Elijandro Edouard, Daniel ...
https://artetcinemas.over-blog.com/2017/11/the-square-movie.html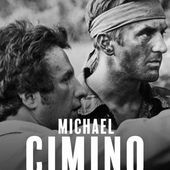 Michaël Cimino, God bless America - artetcinemas.over-blog.com
Documentary directed by : Jean - Baptiste Thoret, writing credits : Jean - Baptiste Thoret, Marc Olry, produced by : Richard Franck, Christophe Gougeon, le syndicat des distributeurs indépendants ...
https://artetcinemas.over-blog.com/2022/05/michael-cimino-god-bless-america.html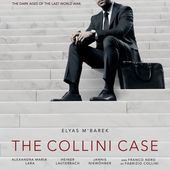 The Collini case - artetcinemas.over-blog.com
Film directed by : Marco Kreuzpaintner, writing credits : Christian Zübert, Robert Gold, Jens - Frederik Otto, from a novel written by Ferdinand Von Schirach, produced by : Marcel Hartges, Christoph
https://artetcinemas.over-blog.com/2022/10/the-collini-case.html
Pour être informé des derniers articles, inscrivez vous :