Exhibition at the Massena Museum, 65 street of France, 06000 Nice, open Mondays and Wednesdays to Saturdays (11am - 6pm), closed Thursdays and Sundays, phone : 04.93.91.19.10, ticket full price : 10€.
The carnival as it is known in Rio begins during the 19th century when the Rio upper class want to throw away an old Portuguese tradition "The Entrudo" with flok dances and following the European having fun fasha safeion. At the same time the city of Nice welcome rich people looking for a safe place far from the winter and the tumult of the cities. During the 1870's years Nice creates the carnival with shows including procession of flower - decked floats and runnings. The artists Alexis and Gustav Adolf Mossa bluid the carnival characters puting together wonderful and sens of humor. In 1888 the last emperor of Brazil Pedro II stays for vacations with his family and watches the show. Popular in his country the emperor succeeds to rise up the economy and protect arts. After the show he decides adapting the same formula in Brazil. The Flamengo upper class in Rio organize the first carnival and quickly the people appriopriate itself this way of having good time. Small groups name the ribbons all over the city make wardrobes and imagine many choregraphies but the music is always imported from Europe. At the beginning of the 20th century the samba a new dance with African roots becomes to be the flag of the Rio carnival.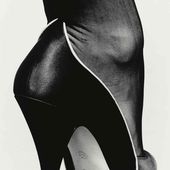 Newton, Riviera - artetcinemas.over-blog.com
Exhibition at the Sauber Villa until November 13, 2022, Princess Grace avenue 17, 98000 Monaco, daily open (10am - 7pm), phone : +377.98.98.91.26, ticket full price : 6€. The "Newton Riviera" ...
https://artetcinemas.over-blog.com/2022/09/newton-riviera-8.html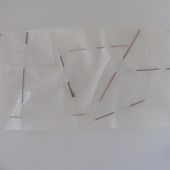 Bottle in the sea - artetcinemas.over-blog.com
Exhibition until June 18th 2023 at the CIAC, Castle of Carros, Castle square, 06510 Carros, daily open from Wednesday to Saturday (11am - 5pm), phone : 04.93.29.37.97, entrance free. The Stéphanie...
https://artetcinemas.over-blog.com/2023/02/bottle-in-the-sea.html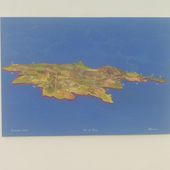 Sight on sea - artetcinemas.over-blog.com
Exhibition at the CIAC until June 18th 2023 of Babilaité, Cassarini, Challan - Belval, Cini, Cella, Hilmi Hodeib, Gaudet, Godard, Mendonça, Pignatelli, Thiry, Vilato, Woda, Carros Castle, Castle ...
https://artetcinemas.over-blog.com/2023/02/sight-on-sea.html
Pour être informé des derniers articles, inscrivez vous :