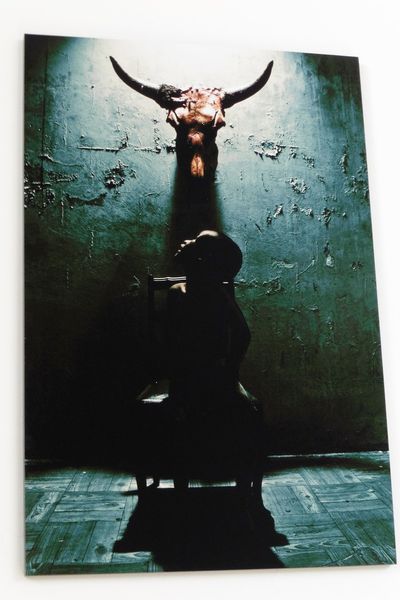 Exhibition at the gallery Atelier 46, 46 Georges Clemenceau avenue, 06000 Vallauris, from the 5th of may to the 2nd of june.
Vus Ngxande borns the 7th of june 1984 in Johannesburg (South Africa). He begins to study Fine Art at the Rand Fondation High School and follows with the CPUT. At the CPUT he attracts himself with graphism and poetry for becoming a free lance designer. During his studies he wants to know how the people who live in the south african townships improve the design. These last artistical creations show someone who improve a feeling for the european culture. He uses the famous Francisco Goya's painting "Saturn eating his own children" painted in 1823 for speaking about the part of the father in Africa. He uses the bull for symbolizing the father. The father can performs in several parts : being a protector, eating his own children or considered as a curiosity.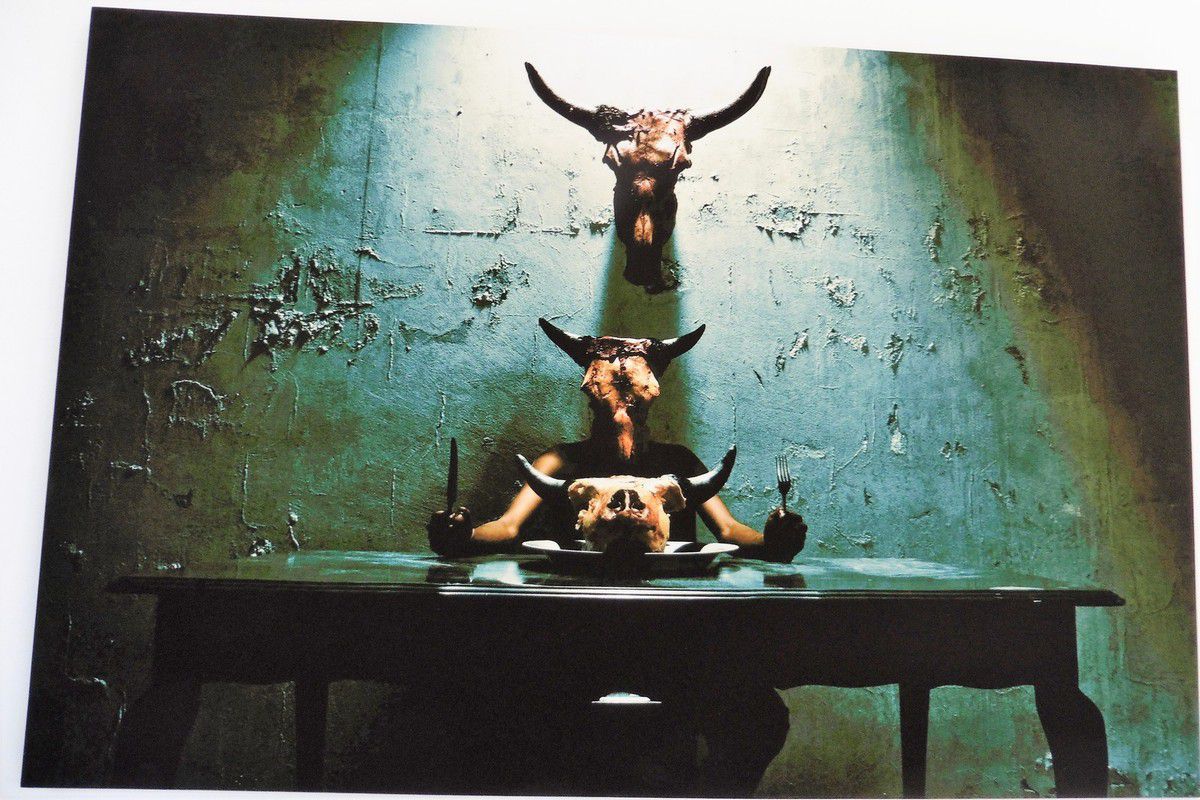 Selma - artetcinemas.over-blog.com
Biopic, Drama, directed by : Ava DuVernay, written credits (written by) : Paul Webb, cast (in credits order) : David Oyelowo, Carmen Ejogo, Jim France, Trinity Simone, Nikeria Howard, Jordan ...
Band of angels - artetcinemas.over-blog.com
Film directed by : Raoul Walsh, writing credit : Robert Warren Penn (novel "Band of Angels"), John Twist, Ivan Goff, Ben Roberts, cast : Clark Gable, Yvonne de Carlo, Sidney Poitier, Efrem Zimbalist
http://artetcinemas.over-blog.com/2015/05/band-of-angels.html
Black girl - artetcinemas.over-blog.com
Drama directed by Ousmane Sembène, writing credits : Ousmane Sembène, cast (in credits order) : M'Bissine Thérèse Diop, Anne - Marie Jelinek, Robert Fontaine, Momar Nar Sesse, Ibrahima Boy, Ber...
Njinga, queen of angola - artetcinemas.over-blog.com
Historic movie directed by Sergio Graciano, writing credits : Joasso Jorge, cast (in credits order) : Lesliana Pereira, Ana Santos, Erica Chissepo, Silvia Noreimento, Miguel Hurst, Jaime Joaquim ...
http://artetcinemas.over-blog.com/2015/12/njinga-queen-of-angola.html
Sonia Boyce, Tiger, Paper, Soap, Whisky, Theater, Dada Nice exhibition - artetcinemas.over-blog.com
Exhibition at the Villa Arson, 20 Stephen Liégeard avenue, 06105 Nice Cedex 2, open all the days except on tuesday, from 2pm to 6pm, from the 31st of january 31 to the 30th of april 2016, free ...
http://artetcinemas.over-blog.com/2016/04/sonia-boyce-tiger-paper-soap-whisky-theater-dada-nice-exhibition.html
Pour être informé des derniers articles, inscrivez vous :