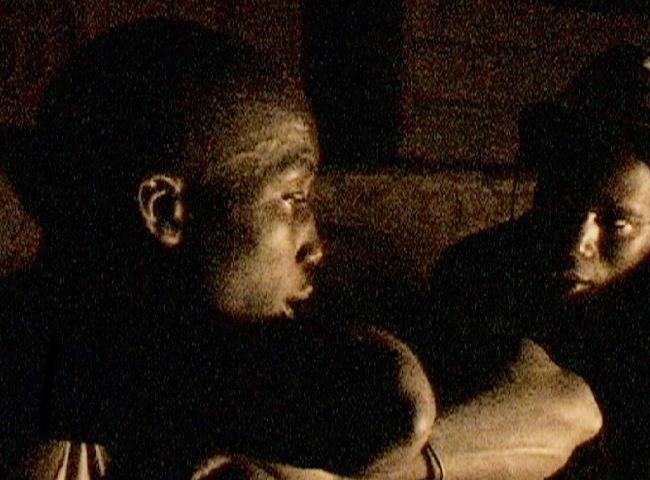 Drama directed by : Mati Diop, writing credits : Mati Diop, Olivier Demangel, produced by : Rémi Burah, Michel Merkt, Olivier Père, Jean - Yves Roubin, Cassandre Warnauts, Les Films du Bal, Cinekap, Frakas Productions, MK2 Films, Ad Vitam, music : Fatima Al Qadiri, cinematography : Claire Mathon, sound : Benoit de Clerk, film editing : Ael Dallier Vega, cast : Mama Bineta Sane, Mbow Traore, Nicole Sougou, Aminata Kane, Mariama Gassama, Coumba Dieng, ..., 2019, 1h44mn.
The French film director Mati Diop has marked the last Cannes Film Festival by receiving award for her movie "Atlantics". She follows the exemple of her uncle Djibril Diop Mambety already awarded in 1973 for "Touki Bouki" movie. The booth movies deal with the helplessness of Senegal youth victim of the autoritarism and the corruption of his leaders and who must travel to Europe for building a new life. Daughter of a French woman and raised up in Paris Mati Diop follows studies at the Laboratoire de recherches artistiques du Palais de Tokyo (2005) and at the Studio national des arts contemporains (2007). She begins after a career as actress ("35 rhums" from Claire Denis) and directs some short movies like "Atlantics" awarded in 2010 at the Rotterdam Film Festival. The long "Atlantics" translates first the Mati Diop will to go back to her father country the musician Wassis Diop. She filmes the daily life of women staying in Senegal when their lovers or husbands use boats for making a dangerous travel to Europe escaping misery. The men decide to leave because they all build a futurist tower near Dakar without any wages since several months. They all look like ghosts being there without being there. This special feeling with time materializes itself when fire happen during a wedding or with a mysterious illness touching young women. For directing a realistic movie the film director Mati Diop has chosen young people without any acting experience but representative of the African youth full of hope and victim of the cupidity of their political leaders.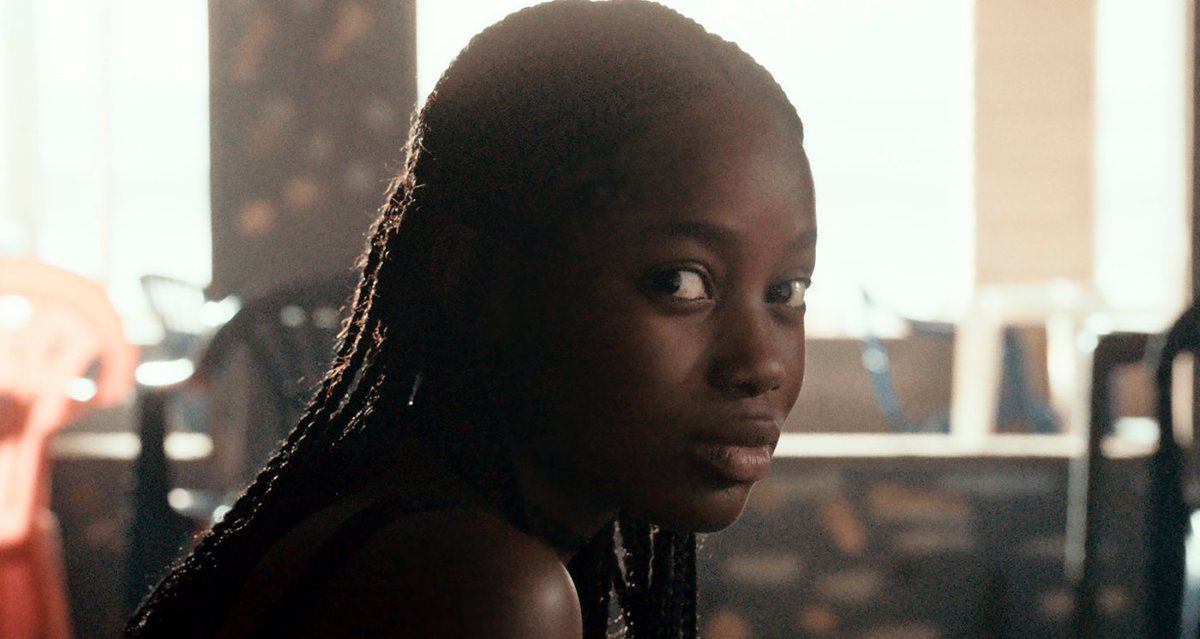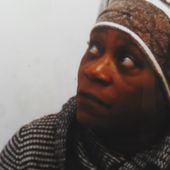 Sonia Boyce, Tiger, Paper, Soap, Whisky, Theater, Dada Nice exhibition - artetcinemas.over-blog.com
Exhibition at the Villa Arson, 20 Stephen Liégeard avenue, 06105 Nice Cedex 2, open all the days except on tuesday, from 2pm to 6pm, from the 31st of january 31 to the 30th of april 2016, free ...
http://artetcinemas.over-blog.com/2016/04/sonia-boyce-tiger-paper-soap-whisky-theater-dada-nice-exhibition.html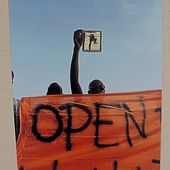 Europe open yourself - artetcinemas.over-blog.com
Teresa Maffeis and Guy Ouillon exhibition at the Station, the 109, contemporary space of art, open from Wednesday to Saturday from 1pm to 7pm except holidays, 89 Turin street, 06300 Nice, phone : ...
http://artetcinemas.over-blog.com/2017/11/europe-open-yourself.html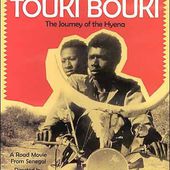 Touki Bouki (the journey of a hyena) - artetcinemas.over-blog.com
Directed and Written by : Djibril Diop Mambéty, produced by : Cinégrit, Studio Kankourama, Paris Films, Kino Video, Djibril Diop Mambéty, Médoune Faye, cinematography : Georges Bracher, main ca...
http://artetcinemas.over-blog.com/2019/09/touki-bouki-the-journey-of-a-hyena.html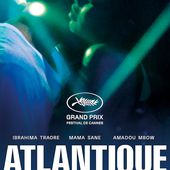 Directed by Mati Diop. With Abdou Balde, Aminata Kane, Ibrahima Mbaye, Amadou Mbow. In a popular suburb of Dakar, workers on the construction site of a futuristic tower, without pay for months ...
Pour être informé des derniers articles, inscrivez vous :