Drama, directed by : Sidney Lumet, screenplay : Paddy Chayefski, cast (in credits orders) : Fay Dunaway, William Holden, Peter Finch, Robert Duvall, Wesley Addy, Ned Beatty, Arthur Burghardt, Bill Burrow, Jason Carpenter, Jordan Charney, Cathy Conkrite, ...,produced by : Fred C. Caruso, Howard Gottfried, music by : Eliott Lawrence, cinematography by : Owen Reizman, film edition by : Alan Heim, casting by : Juliet Taylor, production design by : Philip Rosenberg, set decoration by : Edward Stewart, costume design by : Theoni V. Aldrege, makeup department : John Alere, assistant director : Alan Hopkins (first), Ralph S. Singleton (second), art department : Connie Brown, sound department : Jack Kitzstephens, Marc Laub, Sanford Reckaw, costume department : Georges Newman, Marylin Portman, editorial department : Michaël Jacob, music department : Eliott Lawrence, other crew : Selma Brown (production auditor), Kay Chopin (script supervisor), Connie Schoenberg (office coordinator).
Sidney Lumet is a director politically engaged. In all of his films like "Serpico" (1973) and "The prince of New - York" (1981) he always speaks about the corruption between idealism and compromise in the civil services. Sidney Lumet didn't succeed to shoot his film in the offices of the networks because they didn't accept the topic of the screenplay. The topic is to show the inside of a network with the importance of the audience figures and the incomes from the publicity. He should shoot his film inside the MGM offices in New - York city and in Canada too.
Sidney Lumet would have big problems too for finding actors. For the most important character the TV introducer Howard Beale performed by Peter Finch several actors (Henri Fonda, Georges C. Scott, Gene Hackman) and a journalist (Walter Conkrite) have refused. They didn't want to play a man mentaly ill. The director has also hesitated a long time for the Max Schumacher's character between Glenn Ford and William Holden. Finally he choses Holden after the success of "Towering inferno".
"Network" has won several awards. He has recieved four Oscars (best screenplay, best actor, best actress, best supporting actress). Faye Dunaway has also won the Rafta award and the Golden globe award of best actress. Peter Finch is the first actor to recieve an award after his death.
The director Sidney Lumet has never considered his film as a film. For him "Network" is only a report who speaks about the story of the well known Howard Beale a TV introducer of television broadcast from the UBS network. Beale should be fired because his television broadcast doesn't have good audience figures. Schocked to be fired like that he decided to avenge and during the show he gives his opinion and says what he thinks about the network and the society. One day he goes on the set with a gun and says that he is ready to shoot himself.
The audience figures of his television broadcast rises highly, and he becomes to be considered as a kind of new prophet by the people who don't believe to the news introduced by the networks and who want to have their own point of view. Howard Beale invite them to open their windows and to shout "I'm fed up and I can't support that anymore".
Quickly Diana Christiansen the opportunist director of the programmes and Max Schumacher the director of the informations understand the interest of the Howard Beale's speech. This speech is good for rising up the audience figures and for having more incomes from the publicity.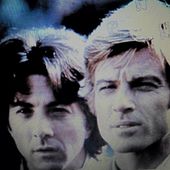 The men of the president - artetcinemas.over-blog.com
Thriller directed by Alan J. Pakula, cast : Robert Redford, Dustin Hoffman, Jack Warden, Martin Balsam, Hal Holbrook, Jason Robards, Jane Alexander, Meredith Baxter, Ned Beatty, Hugh Sloan Jr ...
http://artetcinemas.over-blog.com/2014/12/the-men-of-the-president.html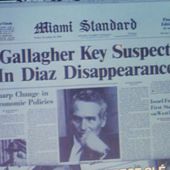 Absence of malice - artetcinemas.over-blog.com
Drama, Romance, directed by : Sidney Pollack, writting crédits : Kurt Luedtke (written by), David Rayfield (uncredited), cast (in crédits order) : Paul Newman, Sally Field, Bob Balaban, Melinda ...
http://artetcinemas.over-blog.com/2015/02/absence-of-malice.html
Network (film) - Wikipedia, the free encyclopedia
Network is a 1976 American satirical film written by Paddy Chayefsky and directed by Sidney Lumet, about a fictional television network, UBS, and its struggle with poor ratings. The film stars Faye
Sidney Lumet, Director: 12 Angry Men. Sidney Lumet was a master of cinema, best known for his technical knowledge and his skill at getting first-rate performances from his actors -- and for shooting
William Holden, Actor: The Bridge on the River Kwai. William Holden was born William Franklin Beedle, Jr. in O'Fallon, Illinois, to Mary Blanche (Ball), a schoolteacher, and William Franklin Beedle
Peter Finch, Actor: Network. Despite being one of the finest actors of his generation, Peter Finch will be remembered as much for his reputation as a hard-drinking, hell-raising womanizer as for his
Faye Dunaway, Actress: Chinatown. Faye Dunaway was born on a farm in Bascom, Florida in 1941, the daughter of Grace April (Smith), a housewife, and John MacDowell Dunaway, Jr., an army officer ...
Robert Duvall, Actor: The Godfather: Part II. Veteran actor and director Robert Selden Duvall was born on January 5, 1931, in San Diego, CA, to Mildred Virginia (Hart), an amateur actress, and ...
Pour être informé des derniers articles, inscrivez vous :