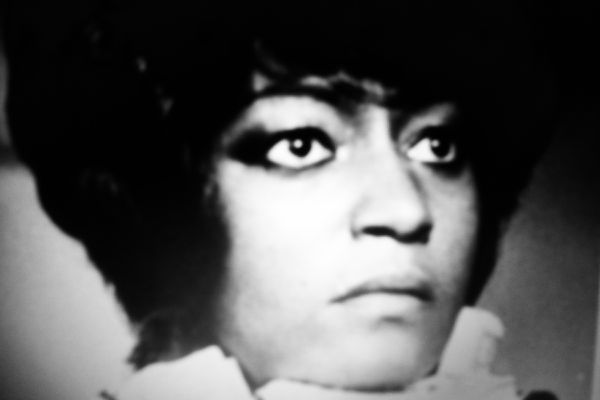 Directed by Duccio Tessari , writing credit : Nicola Bodalucco, Georges Ouates, Lucian Voncenzoni, cast : Lino Ventura, Isaac Hayes, Fred Williamson, Paula Kelly, William Berger, Vittoria Genipoli, Lorella de Luca, Marie Erpichini, Jess Hahn, Jacque Herlin, Guido Leontini, Romano Puppo, Luciano Soler, ..., produced by : Dino de Laurentiis, music by : Isaac Hayes, cinematography by : Aldo Tonti, film editing by : Richard Marks, Mario Marro, production design by : Francesco Bronzi, second unit director (assistant director) : Gianni Gozzi, sound department : Jack Fitzstephens, J. Paul Odda (sound editor) camera and electrical department : Georges Kahut, music department : John Allen (orchestrator), Charles "Skip" Pitts (musician), Don Wollin (score mixer), other crew : Tom Miller, (1973).
After the success of the Edouard's Molinaro movie "l'emmerdeur" the famous fench actor Lino Ventura accepts to be directed by Duccio Tessari for an unknown film of his filmography. This movie belongs clearly to the Blaxploitation and give the opportunity to Ventura to work with the singer Isaac Hayes and to work also with another american actor Jess Hahn. Ventura has already preformed with Hahn in a movie entitled "les grandes gueules" (1965) under the direction of the french director Robert Enrico.
Father Charlie (Lino Ventura) is an energic italian american priest in the Bronx (New - York). He fights all the times for helping the young guys of his church to follow the right way. He has succeded to help one of them to belong officer for an insurance compagny. During a robbery he is killed and one million of dollars have been stolen. Father Charlie swears to his widow that he will find the guilty men but the police officer who investigate and the bishop don't like such oath.
Father Charlie begins to investigate in a little bar in the inner city but the brain of the robbery Joe (Fred Williamson) doesn't like this investigation. He gives the order to his jack of all trades to kill the priest. The action of a dissmissed policeman Lee saves his life. Lee wants also to find the guilty men and he thinks that his ex girlfriend Faye (Paula Kelly) will help him to know where they are. They look for Faye but all the witnesses begin to be killed by Joe. They find again Faye but she explains that she has been manipulated and that she is also a victim.
Faye is frightened by Joe who follows her. Joe takes the money of the robbery and kills Faye but before dying Faye calls Father Charlie and Lee. Joe knock s down Lee and put in his hand the gun he has used for killing Faye. With the help of Father Charlie Lee succeeds to escape from the police. The both finish by knowing the place where Joe is hidden. After a shooting Lee and Father Charlie succeed to catch Joe with the help of the police. The Joe catching doesn't change anything in their lifes. Father Charlie goes back to his church and Lee continues his life.
Uche Jumbo the actress - artetcinemas.over-blog.com
Born the 28th of december 1979 in Abiriba, Abia State, Nigeria, Uche Jumbo is a nigerian actress, screenwriter and Producer too. She is graduated in Mathamatics and Statistics from the Calabar ...
http://artetcinemas.over-blog.com/2015/01/uche-jumbo-the-actress.html
Band of angels - artetcinemas.over-blog.com
Film directed by : Raoul Walsh, writing credit : Robert Warren Penn (novel "Band of Angels"), John Twist, Ivan Goff, Ben Roberts, cast : Clark Gable, Yvonne de Carlo, Sidney Poitier, Efrem Zimbalist
http://artetcinemas.over-blog.com/2015/05/band-of-angels.html
Black girl - artetcinemas.over-blog.com
Drama directed by Ousmane Sembène, writing credits : Ousmane Sembène, cast (in credits order) : M'Bissine Thérèse Diop, Anne - Marie Jelinek, Robert Fontaine, Momar Nar Sesse, Ibrahima Boy, Ber...
The panthers of the red island - artetcinemas.over-blog.com
Action, comedy, directed by : Marlène Clérici, screenplay (writting credits) : Serge Dotti, Kesson Kag, cast : Mitchou, Jade Agati, Columbia, Arman Marcino, executive producer : Lucien Llinares ...
http://artetcinemas.over-blog.com/2015/11/the-panthers-of-the-red-island.html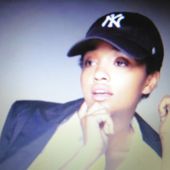 Dope - artetcinemas.over-blog.com
Film directed by : Rick Fumuyiwa, writing credits (in alphabetical order) : Rick Fumuyiwa, cast : Zoë Kravitz, Forest Whitaker, Kiersey Clemons, Blake Anderson, Keith Stanfield, Shameik Moore, Tony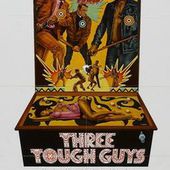 Three Tough Guys Country Italy Language Italian Three Tough Guys (also known as Tough Guys) is a 1974 crime- action film directed by Duccio Tessari. It may be regarded as an example of the ...
One of France's most beloved character stars from the 1950s through and including the 1980s was the Italian-born Lino Ventura. Born Angiolino Joseph Pascal Ventura to Giovanni Ventura and Luisa ...
Pour être informé des derniers articles, inscrivez vous :