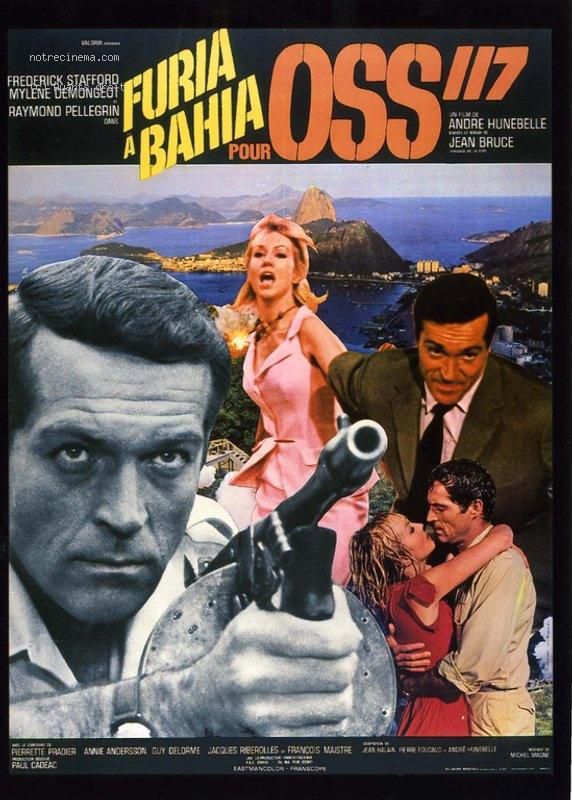 Movie directed by : Andre Hunebelle, writing credits : Jean Bruce, Pierre Foucaud, Jean Halin, André Hunebelle, produced by : Paul Cadéac, Luciano Ercoli, Alberto Pugliese, music by : Michel Magne, cinematography by : Marcel Grignon, film editing : Jean Feyre, cast : Fredreick Stafford, Mylène Demongeot, Raymond Pellegrin, Perette Pradier, Annie Anderson, Jacques Riberolles, François Maistre, ..., 1h39mn, (1965).
The French novelist Jean Bruce begins writing the OSS 117 character in 1949 after a life full of adventures. Belonging to underground forces during WWII he really meets an OSS man names Walter Leonard. At the end of the war he travels and do also many types of works before creating the spy archetype OSS 117. Each OSS 117 books deals with a real event mixes with erotism. All the actions happen during the cold war and OSS 117 fights all the time against communists. Since 1960 the OSS 117 adventures have been adapted four times on the screens. the first "OSS 117 se déchaîne" (1963) and the second "Banco à Bangkok pour OSS 117" aren't good movies but the third is more different. OSS 117 performed by the Australian actor Frederick Stafford must do a battle against a military group trying to take the minds control by using drugs. Kerwin Matthews plays in the two first OSS 117 movies but he wanted to earn more money and Hunebelle decides to choose Stafford because he didn't approuve that. The movie "OSS 117 : Mission for a killer" follows all the spy movies codes with fighting scenes and a heroe seducing all the women in spite of the fact that the evil people (Raymond Pellegrin, François Maistre) don't look real. The shooting of the film needed many figurants and the production ask the help of the brazilian Government. The detail seems having any importance but at this time Brazil was a military dictatorship. It throws a shadow on the story because this help gives a good part to bad guys.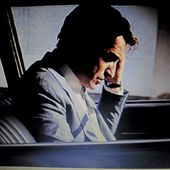 The French - artetcinemas.over-blog.com
directed by : Cédric Jiménez, written crédits (in alphabetical order) : Audrey Diwan (screenplay), Cédric Jiménez, cast (in credit of order) : jean Dujardin, Gilles Lellouche, Céline Salette ...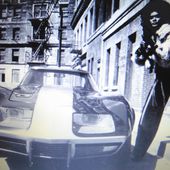 Tamara Dobson, the secret agent. - artetcinemas.over-blog.com
Tamara Dobson during a shooting for a magazine. Born the 14th of may 1947 in Baltimore (Maryland) she has started to work as licensed beautician. Sha has also recieved a degree in fashion ...
http://artetcinemas.over-blog.com/2015/10/tamara-dobson-the-secret-agent.html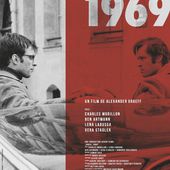 Paris 1969 - artetcinemas.over-blog.com
Fiction, drama, directed by : Alexander Graeff, writing credits : Alexander Graeff, produced by : Achab Films, Maria Mars Prieur, Alexander Graeff, music : Coman shee, cinematography : Matthieu ...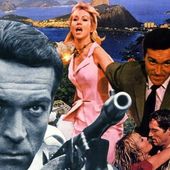 OSS 117: Mission for a Killer (1965) - IMDb
Directed by André Hunebelle. With Frederick Stafford, Mylène Demongeot, Raymond Pellegrin, Perrette Pradier. Agent OSS 117 is dispatched to Rio de Janeiro to investigate an organization developing a
Pour être informé des derniers articles, inscrivez vous :