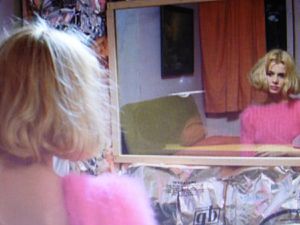 Drama, directed by Wim Wenders, Palme d'Or au Festival de Cannes, cast : Harry Dean Stanton, Nastassja Kinski, Hunter Carson, Dean Stockwell, Aurore Clément, Bernhard Wicki, Edward Fayton, Sam Berr, screenplay : Sam Sherpard, LM Kit Carson, music : Ray Cooder, producers : Anatole Daumann, Don Gest, Chris Sievennich, Pascale Daumon, photography : Robby Müller, casting : Gary Chosen, production : Argos Films, Road Movies Filmproduktion,, co - production : WestDeutscherRundfunk (WDR), Channel Four Films, Project Filmproduktion, 20th Century Fox.
In 1984 The Wim Wender's film "Paris - Texas" wins the Palme d'Or at the Festival de Cannes and the price of international critic, and the price œcuménique. In 2014 thirty years after is projected during the Cannes Classics selection. Wim Wender shooted the film in a chronological order. Habitually the directors do the contrary. He really like to do road movies films and his production society in Berlin is called Road Movies Filmproduktion. Just before "Paris - Texas" he has already shooted thre road movies films ("Alice dans les villes" 1973, "Faux mouvement" 1974, "Au fil du temps" 1975). Wim Wenders is also passionated by american culture. He likes Walt Disney, the Pop Art and Chaplin and he has shooted two films in America ("The end of violence" (1997) about the relationships in the american cities and "Million dollar hotel" about the tramps). He has realised this film between Texas (Houston, El Paso, desert), New - Mexico, and California (L.A., Burbank, Mojave desert). Sam Shepard and LM Kit Carson are the screenwriters. In France Sam Shepard is known as an actor but in America he his known as a theatrical writer. LM Kit Carson is a well known actor, screenwriter and producer.
The principal character is performed by Harry Dean Stanton. At this time he has played in 48 movies. He plays a man who doesn't say anything until the 26th minute of the film. The son of the screenwriter Hunter plays his son. In the cast we can see also a german actress Nastassja Kinski and a french actress Aurore Clément. Nastassja Kinski has begun her career with Wim Wenders 10 years ago. Ray Cooder take the blues of the guitarist Blind Willie Johnson "Dark was the night" for composing the music of the film. Robby Müller has taken the picture of the film and he has already worked with Wim Wenders in two other films.
The film speaks about a tramp who are looking for his identity in the Texas desert until big californian cities. The openning of the film started with the music of Ray Cooder and a walking man in the desert. This man arrives near several houses and he wants to drink some water. He comes into a bar and goes to a fridge. He takes some ice and try to eat them but falled down because he is too tired. He wakes up at the hospital but say anything. A doctor succeed to find a name on the driving licence of this man. He calls a man named Walt who is the brother of this man and lived in California. He asks him to go and takes back the man. Walt arrives and recognizes his lefted brother Travis. He trys to take him but Travis has one obsession : walk just in front of him. Finally Walt succeeds to take Travis with him for going to California. During the travel Walt and Travis begin to speak each other. But Travis seems to have something to hide.
When they arrive in California Travis find again his son Hunter. He has left him to Walt few years ago. Aged of nine years he lives with Walt and his wife. Progressively Travis familiarizes himself with the american life and makes some efforts for integrated the family of his brother Walt. He takes new clothes, do the house work, and sometimes go to school to wait for Hunter. But he never succeed to forgett the girl he has left few years ago. He buys a car and decided to look for her. The wife of Walt gives him some informations for helping him in these searchs. Travis take Hunter with him. They go to Texas for finding his wife without the agreement of Walt.
The wife of Walt has indacted that the Travis wife make some deposit in a bank in Houston for paying the education of Hunter. Travis and Hunter buy a talkie walkie and wait at the entrance of the bank. This search give an opportunity to the father and the son for speaking together. Finally the mother arrives and they follow her on the highway until a peep show where the mother works. Travis take a room in a hotel and put his son. He goes back to the peep show for having a face to face with his wife. For avoiding her look he prefers to speak just behind a window of a cabin. She begins to be intrigated by this man and want to go away but he tells her a story that she knew well because it's their story. She understands that Travis stand just behind the mirror and begins to cry. Travis indicates her where Hunter stays but prefers to be out when the mother and the son will be together.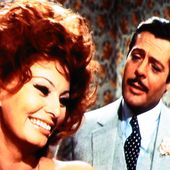 Mariage à l'italienne - artetcinemas.over-blog.com
Drame, réalisé par Vittorio De Sica, 1964, France, Italie, avec Sophia Loren, Marcello Mastroianni, Ado Puglisi, Tecla Scarano, Marilu Tolo, Gianni Ridolfi, Generoso Ostini, Vito Moricone, d'apr...
http://artetcinemas.over-blog.com/2014/09/mariage-a-l-italienne.html
Né le 14 août 1945 à Düsseldorf, Wilhem Wenders, dit Wim Wenders, est un cinéaste allemand célèbre pour ses films Alice dans les villes , Au fil du temps , L'Ami américain , Paris, Texas , ...
20th Century Fox | Trailers | Movies In Theaters and Coming Soon
Get access to trailers, media and news on 20th Century Fox movies currently in theaters now and upcoming future releases.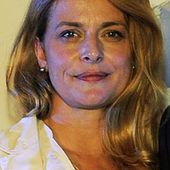 Nastassja Aglaia Kinski (born 24 January 1961) is a German actress and former model who has appeared in more than sixty films in Europe and the United States. Kinski's starring roles include the ...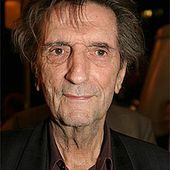 Harry Dean Stanton (born July 14, 1926) is an American actor, musician, and singer. Stanton's career has spanned over fifty years, during which he appeared in such films as Cool Hand Luke ; Kelly's
Pour être informé des derniers articles, inscrivez vous :